Outrider announces nuclear security reporting initiative in collaboration with the Associated Press and the Carnegie Corporation of New York
With journalists in nearly 100 countries, AP will leverage its global reporting network to provide expanded explanatory, visual, enterprise and investigative coverage to inform the general public about nuclear security issues.
February 23, 2023
IN PARTNERSHIP WITH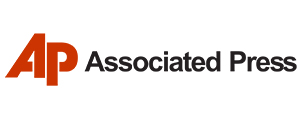 The Associated Press is an independent global news organization dedicated to factual reporting. Founded in 1846, AP remains the most trusted source of fast, accurate, unbiased news in all formats and the essential provider of the technology and services vital to the news business. More than half the world's population sees AP journalism every day. 
Outrider Foundation supports multimedia storytelling about nuclear threats and climate change. We partner with creators, thought leaders, and news organizations to explain how smart policy can sustain a safe and livable planet.
Interviews available. Email Andy Adams: andy@outrider.org