Outrider announces audio storytelling fellowship in partnership with Black Diplomats podcast
This fellowship will support the creation of a five-part podcast series, A Black Man's Guide To Iran, which will take listeners on a journey to better understand Iran and U.S. foreign policy. 
April 13, 2023
IN PARTNERSHIP WITH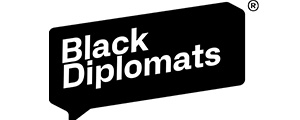 Black Diplomats is a weekly podcast on global affairs and foreign policy led by Black people and centers the opinions, experiences, and expertise of people of color.
Outrider Foundation supports multimedia storytelling about nuclear threats and climate change. We partner with creators, thought leaders, and news organizations to explain how smart policy can sustain a safe and livable planet.
Interviews available. Email Andy Adams: andy@outrider.org