Outrider launches storytelling fellowship in partnership with Bloomberg Green
Our inaugural fellow is Eugene Reznik, a features photo editor at Bloomberg Green, Bloomberg's climate news division, covering environmental impacts, zero-emission tech, and green infrastructure.
October 05, 2022
IN PARTNERSHIP WITH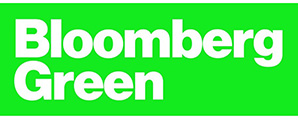 Launched in 2020, Bloomberg Green is a multi-platform news brand centered on the business, science, and technology of climate change. Offering news, analysis, and solutions, its content appears on the Bloomberg Green website, a daily email newsletter, a weekly podcast, the Bloomberg Green magazine, and the Bloomberg Terminal, with integration across digital video, Bloomberg Quicktake, Bloomberg Television, Bloomberg TV+, Bloomberg Radio, and Bloomberg Live events.
Outrider Foundation supports multimedia storytelling about nuclear threats and climate change. We partner with creators, thought leaders, and news organizations to explain how smart policy can sustain a safe and livable planet.
Interviews available. Email Andy Adams: andy@outrider.org