TIME and Outrider Foundation announce collaboration on fellowship program supporting critical nuclear security reporting
Over the course of his fellowship, W.J. Hennigan will produce a series of stories on nuclear-security issues, from deeply reported enterprise to reporting on news developments.
May 24, 2023
IN PARTNERSHIP WITH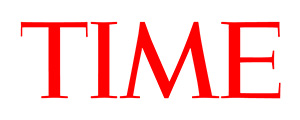 TIME is the 100-year-old global media brand that reaches a combined audience of more than 100 million around the world through its iconic magazine and digital platforms. With unparalleled access to the world's most influential people, the immeasurable trust of consumers and partners globally, and an unrivaled power to convene, TIME's mission is to tell the essential stories of the people and ideas that shape and improve the world. Today, TIME also includes the Emmy Award®-winning film and television division TIME Studios, a significantly expanded live events business built on the powerful TIME100 and Person of the Year franchises, an industry-leading web3 division, an award-winning branded content studio, the website-building platform TIME Sites, the sustainability and climate-action platform TIME CO2, and more
Outrider Foundation supports multimedia storytelling about nuclear threats and climate change. We partner with creators, thought leaders, and news organizations to explain how smart policy can sustain a safe and livable planet.
Interviews available. Email Andy Adams: andy@outrider.org